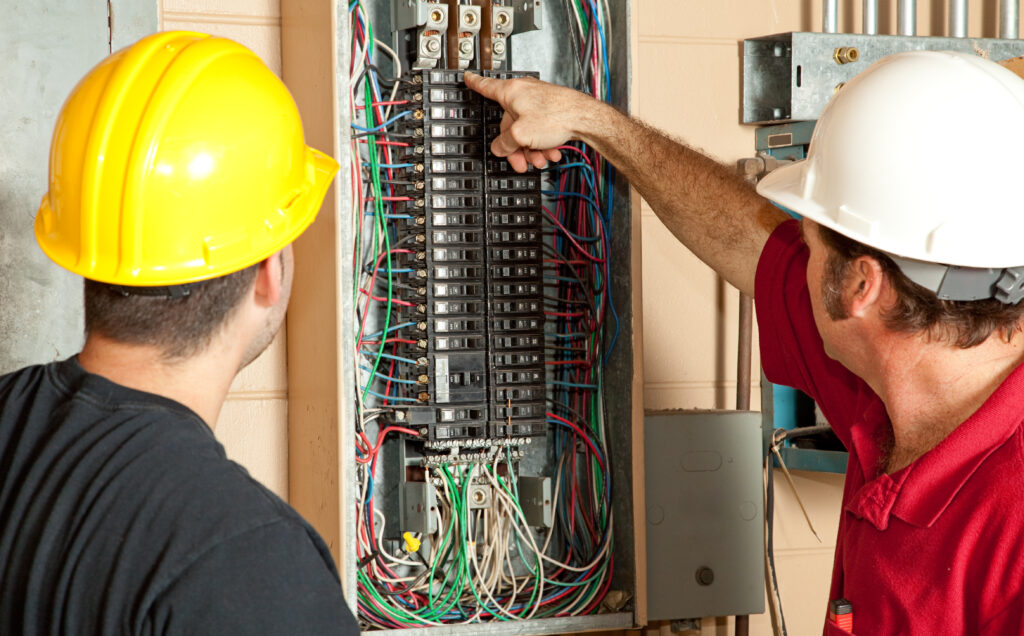 What is involved in upgrading electrical service to 200 amp.
The electrical panel is the main point of the electricity distribution of your home's electrical system. But also the main purpose of the panel is to protect you, your house electrical circuits, and appliances. As the panel ages, the level of protection is significantly declining.
ON Energy professional electricians provide dedicated and thorough services that include installation of properly sized and calculated electrical panels and feeding wires, installation of reliable protective devices. As panel size increased, the grounding system has to be reviewed and made up to the current Electrical Safety Code standards.
Application
The process of upgrading electrical service from 100 amp to 200 amp may seem to be complicated but it is pretty simple. It starts from sending a request to your local electrical utility company, most of the applications can be made online. Usually, the application will be reviewd in 3-4 weeks, and after you will be informed if you are allowed to have 200 amp service. In some cases, the customer will have to pay for upgrading the existing cable from transformer to meter base, the price range is very wide and can be from 2000 to 15000$, this is rarely the case of course.
Scheduling disconnecting.
After the utility approves the application they will contact you to make the appointment for power disconnecting/reconnecting date and time. Usually, it will be 2-4 weeks ahead so you have enough time to adjast your schedule, remember that power will be gone for 4-8 hours and will be reconnected after ESA approves it.
ESA permit.
After you have the day and time of disconnecting/reconnecting you need to open permit and book an inspection with the Electrical Safety Authority. Only after ESA permission power will be reconnected back.
The job day
At the appointed time Hydro crew will arrive and disconnect power for safe service replacement. Electricians will have to make all necessary upgrades. Every case is different but most likely they will replace the panel. meter base, wires from meter to panel ( and mast for overhead services), grounding wire, and label the panel. ESA inspector will arrive and check everything before he gives a permit for reconnecting( pre-authorized contractors can pass inspection without actual inspector visit). When power is connected your electrician will check that all breakers labeled properly and all plugs/lights are working properly.
Certificate of inspection.
After inspection, ESA will issue a certificate of inspection which you can provide for your insurance company.
We handle all the work for panel upgrade from application to the certificate of inspection. We do at least 6-8 panel upgrades every month wich means we can handle any type of upgrades, we do a clean and fast job. Anlike other electricians who rarely do panels we do it often and have all kinds of nessesary equipment and knowledge. We have a team of panel upgrade experts so you can be sure that everything will go as planned.
FILL OUT THE FORM BELOW OR CALL (647) 262-7369