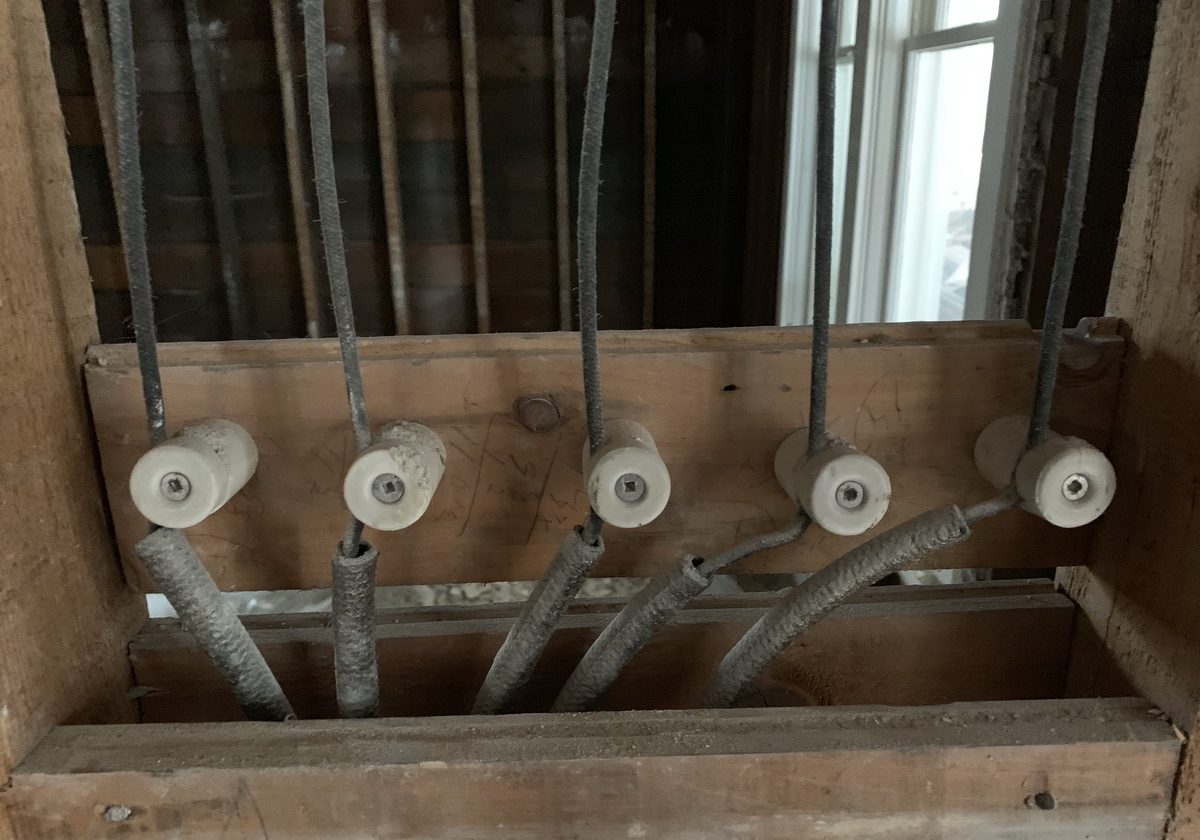 Knob & Tube Wiring Removal
What Is Knob and Tube and Why You Need to Replace It?
Knob and tube, also known as open wires or K&T. This wiring method considered not safe to the point where many insurance companies will not insure the property. In fact, if you are planning to make any additions in your house, this type of house wiring is a violation of electrical building codes. A major concern here is missing grounding wire. This makes impossible to install GFCI outlets and prevent potential electrical shock. Also, this means outdated layout of plugs, switches, etc.
Most of the homes that were built in the 1900s to the late 1940s have a knob wiring. It is estimated that approximately 350,000 homes were built in Ontario with knob & tube wiring. If the K&T remains unchanged or has been carefully maintained by licensed electricians, this wiring method could still be in good condition. But unfortunately, this is rarely the case. While the wiring ages and deteriorates, porcelain knobs and tubes can break up. Old wires sag and fray, and the sheathing falls off, exposing the live wires. Despite the damage done by aging, most problems with K&T are caused by alterations made by handymen or inexperienced homeowner.
What Is the Best Solution for Knob and Tube Wiring ?
Total removing knob and tube wiring and to meet Canadian Electrical Safety Code standards is the best solution.
It is a great idea to install a new electrical service and electrical panel. This will meet the needs of today's household electricity usage.  Aso this allows for any potential future additions or renovations. Breaker panel addresses the problem of blown fuses, overloaded circuits, and other safety concerns.
At ON Energy, we offer professional and safe knob and tube rewiring services to our clients in Toronto and GTA. Removing knob and tube wiring will keep your electrical system safe and prevent it from being overloaded, preventing a potential fire hazard.
FILL OUT THE FORM BELOW OR CALL (647) 262-7369