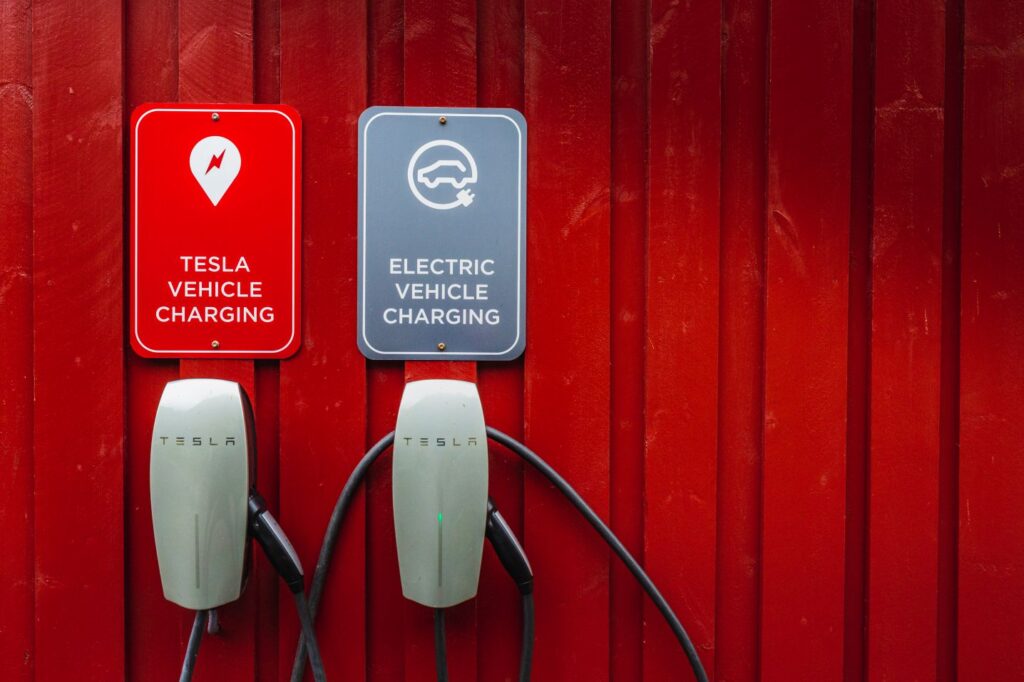 Electrical car charger installation.
Let us walk you through the basic Installation steps.
Step 1: Check your charger electrical charger requirements
You need to check how many amps and volts you charger requires. Most of the cars will need NEMA 14-50 outlet or hardwired wall connector. Your electrician will have to run 6AWG copper cable and install 50 or 60 amp breaker in your electrical panel.
2: Make sure your existing electrical service is sufficient for additional electrical load.
Check if your got main electrical panel sufficient to support an EV charger. Most older houses have 100 amp main panel, if you have one stove, dryer and air conditioner your house calculated load is around 70-80 amps. Some houses may have more then one stove or for example hot tub already connected to the panel. This will bring calculated load to over 100 amps and can create potential danger and even fire hazard. Basically your electrician has to calculate and make sure your electrical service will not be overloaded. There is some options available if you can not upgrade panel like using EV charger at lower setting which will increase charging time or installing Electric Vehicle Energy Management Systems ( which can cost up to 2000$).
Step 3: Confirm your electrical panel has space
After confirming your panel size and possibility of connecting additional load. See if you have enough space in your electrical panel to accommodate a new double pole circuit breaker for the EV outlet. If not your electrician may need to replace some breakers with new space savers breaker or install a sub panel.
Step 4: Purchase an EV charger
While you may think this step should be the first one it is very important to be sure that your charger can be actually connected to the panel. Choose and buy an EV charger. If you going to apply for a rebate, make sure your EV model is qualified.
Step 5: Obtain an electrical permit and inspection
You will need to hire a licensed electrical contractor who will apply for an electrical permit. After the job is done electrician will call Electrical Safety Authority for the final inspection, once inspection is completed you get certificate of inspection. Job is done and you can safely plug in your car.
Step 8: Apply for a rebate
Submit your application for a rebate.
In ON Energy we have a team of professional and licensed electricians who will help you with your EV charger installation and if needed electrical panel upgrade. We provide free estimate and serving all GTA.
FILL OUT THE FORM BELOW OR CALL (647) 262-7369