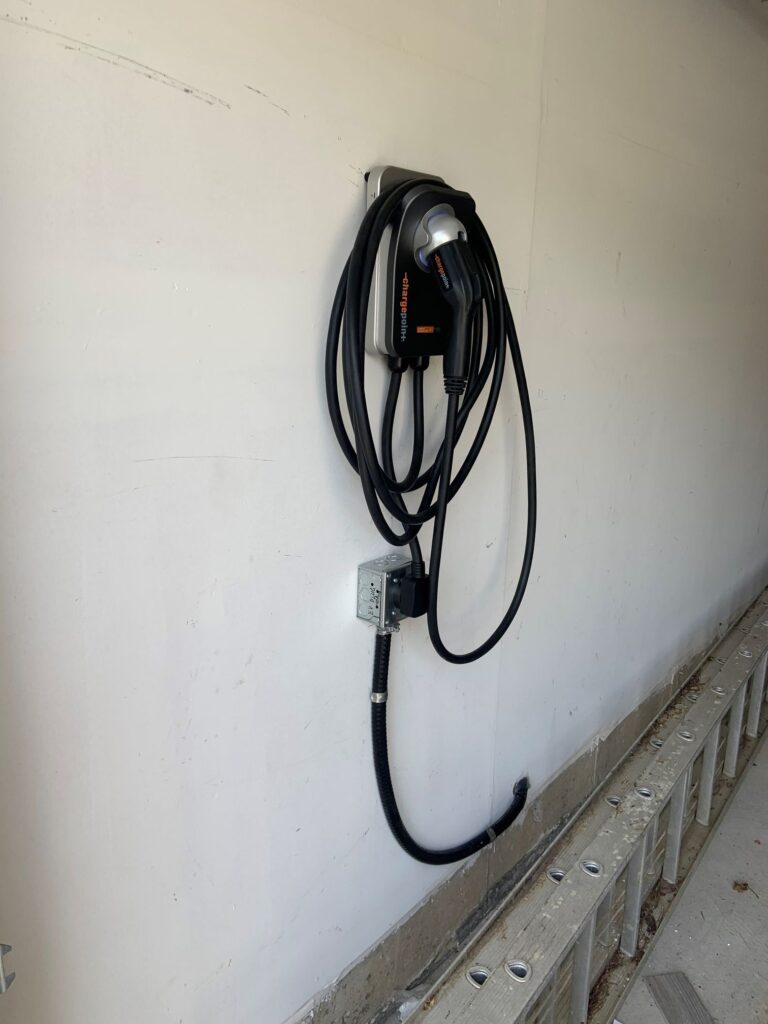 The Basics of Electric Car Chargers
If you are thinking about buying an electrical vehicle or you already have one you might want a Level 2 home charger station. There are a lot of different EV chargers on the market and It's important to do your research before you make your decision. Most important from electrical point of view is to make sure EV charger level 2 can be connected to your electrical panel. As most EV charges use anywhere from 30 to 50 Amp during charging. Installing charging point at your home may involve additional cost to upgrade electrical panel.   If you need any help, you can always call ON Energy — we have great experience in chargers installation and can advise you if you will need any changes to your main electrical panel.
Charging Speed
Level 2 chargers using 30-50 amp will charge your car fully in 8 to 12 hours, this also depends on car model. Choosing which charger depends on the distance you driving daily.
Electrical Supply Availability
It is always better to plan ahead. A lot of people who bought electrical cars are surprise that they can not simply connect it to existing electrical panel. There are variety of reasons : fuse panel, no room for extra breakers, panel is overloaded etc….Chargers are generally high capacity and even if you have new breaker panel, you should be extra careful to not overload it. Any EV charger installation in Ontario requires permit and ESA inspection.
Installation
Before you install electric vehicle charger at you house try to think where is the most convenient location, also consider charger cord length, car plug location, parking spot etc…Whether you install a charging station yourself or with the help of an electrician always make sure you call ESA for inspection. Installation by a professional and experienced electrician can save you a lot of hassle.
At ON Energy we have a team of professional and licensed electricians who will help you with your electrical panel upgrade and house rewiring. We provide free estimate and serving all GTA.
FILL OUT THE FORM BELOW OR CALL (647) 262-7369