Best prices for basement wiring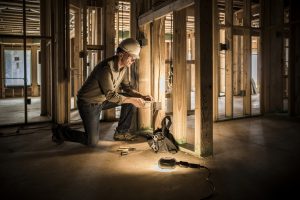 Why hire ON Energy for basement renovation wiring project?
ON Energy is Licensed and Certified Electrical Contractor.
WSIB and ESA certified with 2M $ liability commercial insurance.
We offer competitive prices and free estimates for any size basement wiring projects. All projects done by licensed electricians with 100% quality check and 1 year warranty.
Hiring licensed electrical contractor you can avoid most common mistakes homeowners are makeing:
-choose wrong type and size circuit breaker
-wiring switches without neutral wire
-installing non tamper resistant receptacles
-installing wrong smoke detectors
-having less receptacles then CODE requeres
-installing switches too close to bath tab
-not having 3-way switches for stairs lighting
-etc….
Call us for a free estimate today: 647-262-7379
ESA license 7011912
FILL OUT THE FORM BELOW OR CALL (647) 262-7369